Auto museum highlights early electric car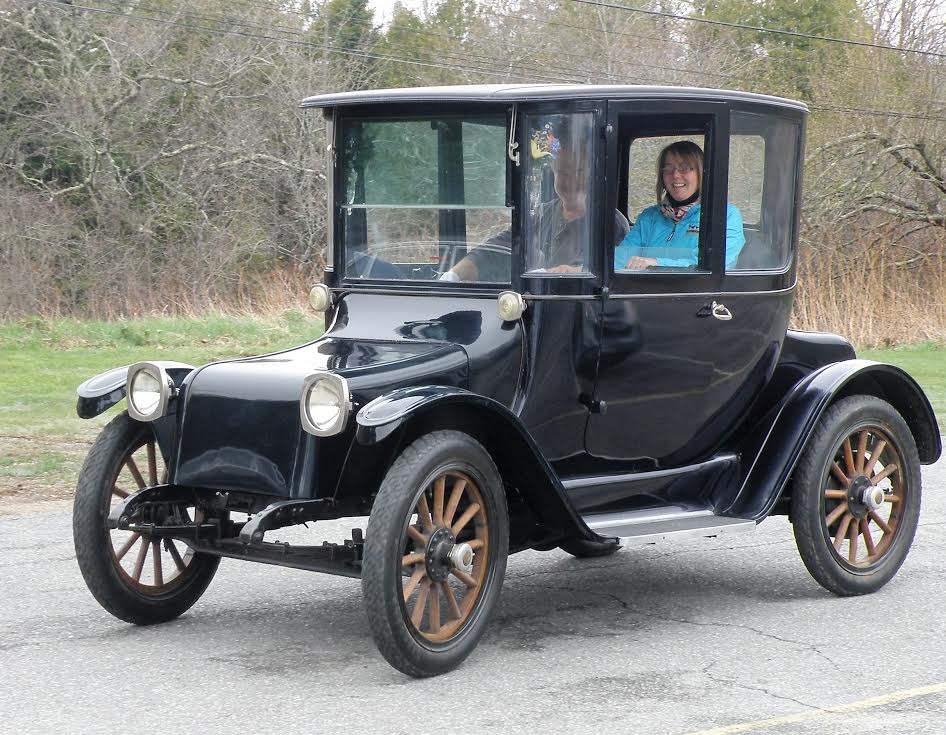 With Prius hybrids dotting the highways and the auto industry grappling with the push toward cleaner vehicles, it may come as a surprise to know that electric cars were already the hottest thing on the market, exclusively for ladies, a century ago.
Even automotive pioneer Henry Ford's wife Clara drove several electric Detroit Broughams in the early 1900s. Most wealthy women back then wouldn't be caught dead in a stinky, hand-cranked gasoline guzzler, and some didn't dare drive the dangerous steam-powered speedster.
A 1915 Detroit Electric car, on display at the Seal Cove Auto Museum on Mount Desert Island, harkens back to that era. The elegant three-seater, its body on a horse-drawn carriage, features a drive tiller, a rotating passenger seat and two mounted flower vases.
"These things sold like hotcakes," museum curator Roberto Rodriquez said.
Hefty batteries were housed in the front and back. Rodriquez said they were lugged by servants, who charged them in the house and had them back in the car and ready to go in the morning for at least 80 more miles.
The Detroit Electric is among more than 50 vintage vehicles of all kinds — ranging from a 1904 Cadillac to a 1912 Fabrique National Motorcycle — on view at the auto museum. In 1965, antique car collector Richard C. Paine Jr. built the building to house his wide-ranging collection and share his passion with the public.
After Paine's death, Rodriquez became the museum's director, but has since been succeeded by Raney Bench. The son of a Chilean diplomat, Rodriquez curated a variety of historical collections, but like the museum's founder, automobiles are his passion. As a child, he used sketch playboys' sports cars parked at country clubs.
Produced by Anderson Electric Car Company in Michigan, the Detroit Electric's popularity, peaked between 1912 and 1916. Sold new, the model fetched about $2,650, was among the first cars with electric headlights and was lauded for its silent, smooth ride.
It was electronic technology, however, which led to the vehicles' downfall. The cars went out of style with the dawn of the electrical starter, which meant gasoline autos didn't need to be arduously cranked to operate. The Model T's affordability also put the company in a bind. This may have dismayed Ford's wife, Clara, who refused to drive gas-propelled vehicles.
Fittingly, the Seal Cove museum's Detroit Electric gets driven from time to time by Raney Bench. The vehicle, which was donated by Michael and Patti Werckle of Caledonia, Ill., runs at a top speed of 20 mph.
Seal Cove Auto Museum
Where: 1414 Tremont Road, Seal Cove village, Mount Desert Island
Hours: Open daily 10 a.m.-5 p.m., May-October
How much: $6 per adult, $5 per senior and teens 13-17, $2 for children 5-12.
Contact: 244-9242, www.sealcoveautomuseum.org.