Eastport-Lubec ferry offers scenic sights, slice of local life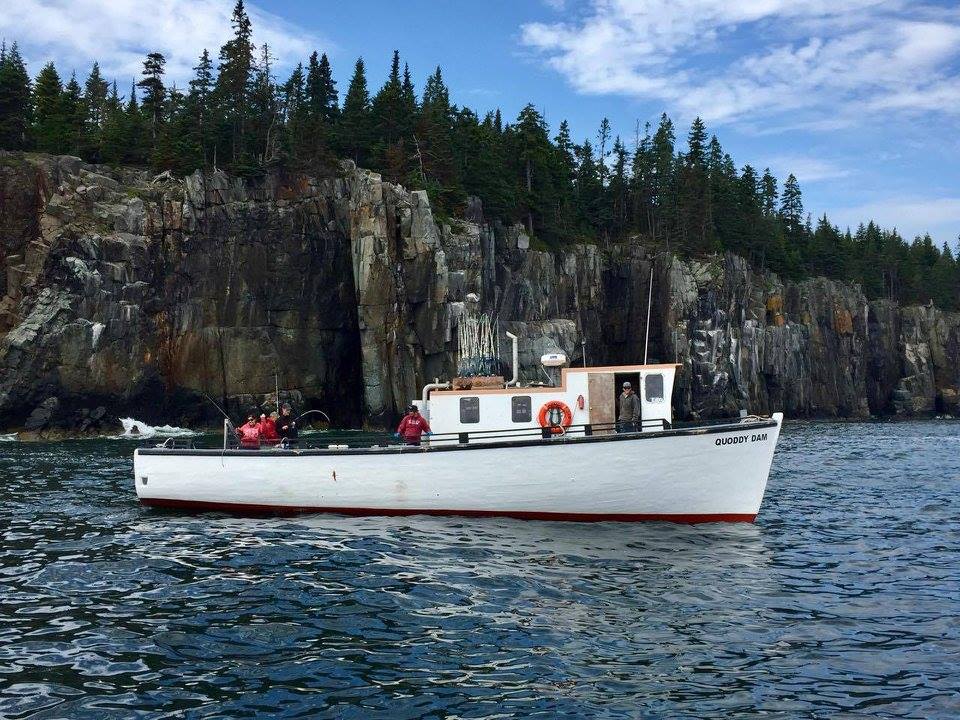 Seasonal ferry service between Maine's easternmost ports of Eastport and Lubec resumed late last month for the first time since the Eastport pier collapsed during the winter of 2014.
Downeast Windjammer Cruise Lines' vessel, the Quoddy Dam operates Tuesday through Sunday. The ferry makes four daily roundtrips between Lubec and Eastport. The first run is at 10 a.m. from Eastport and the final run departs Lubec at 5 p.m.
Historically, schooners and later steamboats once were the main form of transportation — like Interstate 95 functions today — along the Maine coast before the state's interior and road system were developed. The journey between Lubec and Eastport by water is a 3-mile stretch through Passamaquoddy Bay, compared to a nearly 40-mile trek on land.
"It was always a long drive around," said Downeast Windjammer owner and captain Steve Pagels. "Even now it takes you close to an hour to drive from Eastport to Lubec."
By contrast, a ferry trip lasts about half an hour.
It's also a scenic cruise, Pagels noted. To the east lies Campobello Island, part of New Brunswick, Canada. The island was the childhood summer home of former president Franklin Delano Roosevelt. These days, it is accessible from Lubec via the FDR Memorial Bridge. To the west of the ferry's path stretches Maine's rugged Bold Coast, known for its rocky cliffs.
Downeast Windjammer Cruise Lines' Quoddy Dam is a re-outfitted fishing dragger that was originally built to harvest scallops and sea urchins. Its name is a nod to the Great Depression-era Quoddy Tidal Power Project, which aimed to harness tidal energy to produce electricity through two dams in nearby Cobscook Bay. The project was never completed.
Downeast Windjammer began operating the summer ferry service between Eastport and Lubec in 2011, but was forced to halt three years ago because the pier collapse left no place to dock in Eastport.
Pagels was excited to resume the service, noting the support that the service had received from both communities. The company also runs several cruises and ferries from Mount Desert Island.
The original Eastport pier was constructed in 1962, with a second portion added in 1985. It was this initial, over-50-year-old piece which broke down in 2014. The reconstruction, formally completed last September, uses modern engineering techniques and is expected to last 75 years, according to Chris Gardner, executive director of the Eastport Port Authority.
In addition to being a departure point for local ferries, tour boats and cruise ships, Eastport is the easternmost city in the United States, the country's deepest natural continental port and the closest port to Europe. These characteristics make it an ideal location for international shipping and a key export site for wood products, among other commodities.
Lubec, incidentally, is officially the nation's easternmost town (Eastport is the easternmost city), however, it is not suited to be a shipping port.
For the renewed ferry between the two towns, a round-trip ticket costs $25. Discounts are available for children as well as year-round area residents.