Look Up! Bring a blanket and marvel at Maine's night sky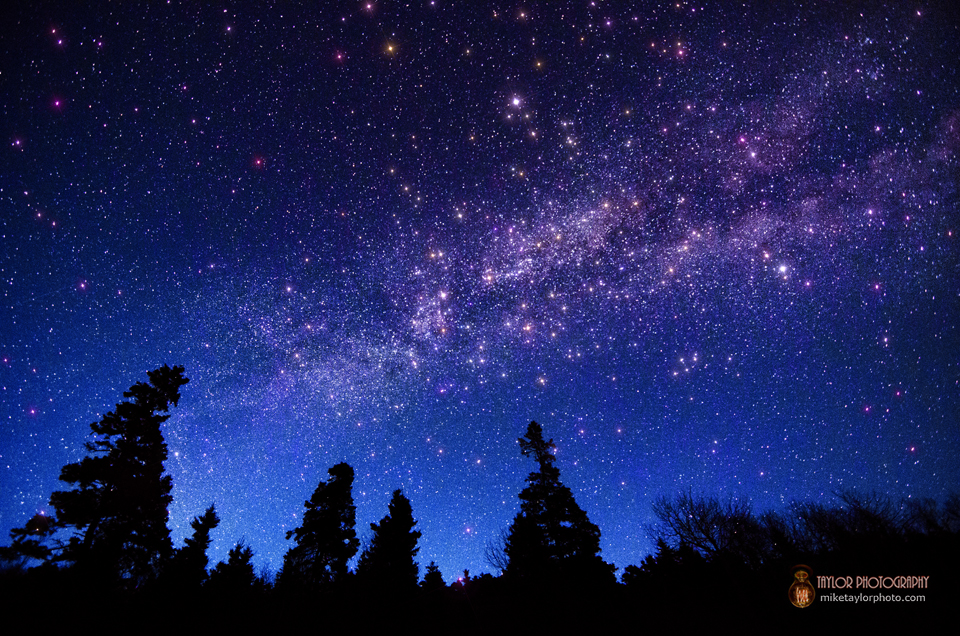 Visitors lie on blankets in the sand and look up to the sky as waves rush up the beach and pull back again in a rhythm.
They're clad in coats and hats, though, not swimsuits. It's almost 9 p.m. and Sand Beach is deserted save the cluster of blankets and their owners. They're not here for the sun — they're here for the stars.
Acadia National Park hosts an hour of stargazing twice a week every summer through the Stars Over Sand ranger program. Park visitors spread out on the beach while a park ranger guides them through constellations and stories of the night sky.
"There's so much stuff up there," said Kirk Lurvey, the park ranger in charge of the Thursday night viewings. "We have an hour-long program and I don't end up talking about everything up there. One of our missions is to inspire people to do more."
Some young stargazers, like Jason and Debra Clinton's 11-year-old son and 9-year-old daughter, are getting their first taste of astronomy. The kids from Gardiner, N.Y., attended the program in order to earn their junior ranger badges.
"Tomorrow, we're hoping to get sworn in," Jason Clinton said.
The family spent their day in Acadia, which is the only national park east of the Mississippi River where the Milky Way is visible. The park is one of the places in the Northeast with the least light pollution.
In about a third of Lurvey's programs, the space station cruises over the beach.
"That usually tends to blow visitors away," Lurvey said. "You look up and it's this bright thing moving across."
The odds of seeing anything seem slim on a Thursday night in July, when thick clouds cover most of the stars, but that doesn't faze Lurvey.
"Do not fret," he said. "Some of my best programs are when you can't see a star."
The ranger breaks out his laser pointer — a red beam of light that shoots up at least a mile — and the sky becomes his projector screen.
"I had to go through Jedi training to get this," Lurvey said.
Stargazers lie back on their blankets as he points out where the Summer Triangle would be and outlines Cassiopeia, a constellation named after a vain queen. Stars peek through the cloud cover every now and then, and Lurvey points them out quickly before the thick cover sweeps back in.
Despite the clouds, three shooting stars streak by over the course of an hour. The ranger instructs the crowd to say, "Ooh, ahh," every time. The "stars," which are really meteors, fade out quickly. The ones that stay lit for longer are an uncommon treat.
"The other night, we got a really great shooting star," he said. "It was just a tumbling fireball in the sky. I literally had time to tell everyone about it. It started and I got to say, 'Look up!' like five times in a row."
Seeing a shooting star is always a surprise, but several websites have the rest of the stars pinned down. Websites such as heavens-above.com, which Lurvey checks before every session, are full of information about the position of the night sky from any location. Apps also can help novice astronomers place and identify constellations on their own.
The ranger hopes that the program will set amateur astronomers up to "be dangerous," he said, and do some nighttime observing on their own.