Plant passion reflected in antiques shop and grounds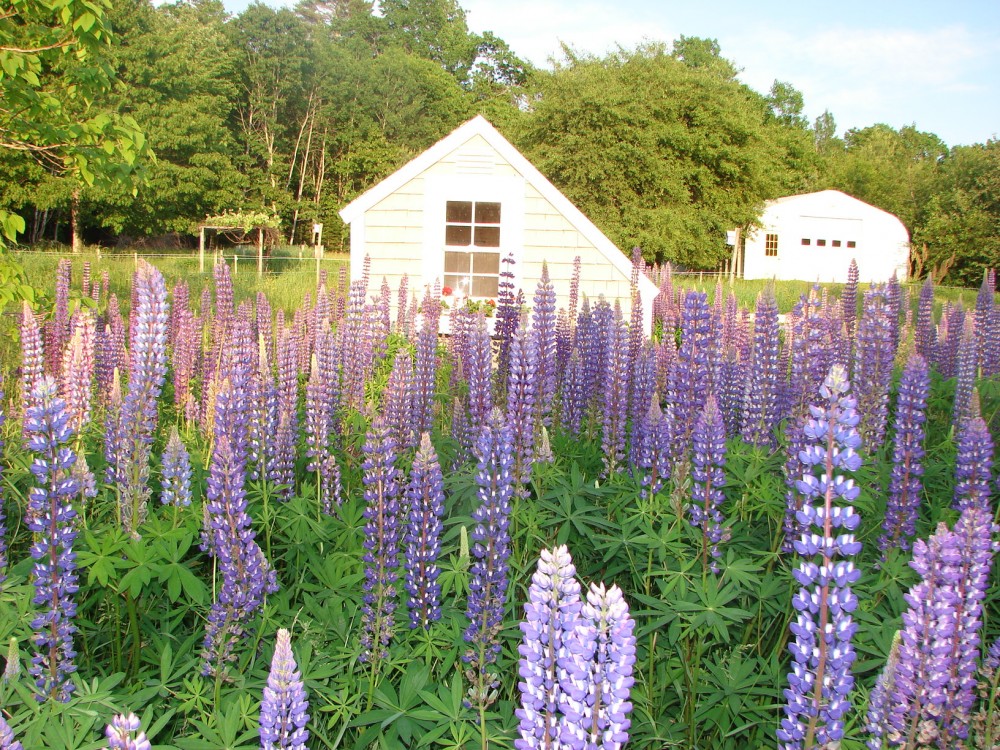 If you want to grow a beautiful flower garden, you must order several subscriptions to The Ellsworth American print edition.
Avid gardener Letha Wood, who runs Carriage Shed Antiques in Orland with her husband, Roger, swears by a method of soil preparation called "lasagna," which uses lots of newspapers.
"The ink in newspapers kills weeds and the worms love the ink," Wood said.
The Woods also sell antique gardening equipment and gardening miscellany in a shop called Two Ladies Garden Shed, which is open May through October.
The couple bought the property in 1967. Both come from gardening and farming families.
The Woods have hosted numerous garden tours, including multiple tours for the Belfast Garden Club at their Castine Road property.
"It's a magnificent garden," said club member Diane Allmayer Beck. "There's several individual gardens that are beautiful as well as wild things."
Visitors to Carriage Shed Antiques and Two Ladies Garden Shed are free to roam the lavish gardens and grounds.
Part of why there are so many different gardens on the property is because creating new beds is the part Wood loves the most.
"If I think I want a new bed, I pick a place and that determines what goes in it," she said. "If I find a plant I can't live without, I'll find out what it needs and pick a spot."
One of Wood's perennial flower gardens features pink potentilla, which is also known as cinquefoil, poppies, linium and columbine.
Canterbury bells and delphinium are two of Wood's favorites.
"I love the shades of blues in both of these plants," Wood said. Plus the flowers' vertical spires stand out.
The Woods have a daffodil border that goes from one end of the property to the other. The rest of their land is lined with flower beds, a lilac hedge, a lupine meadow, a quarter-acre vegetable garden and a pool. Wood has planted over 40 trees and shrubs on the property herself. She grows bee balm and milkweed to attract bees.
Wood also has a collection of clematis, a showy climbing plant with flowers spanning 5 to 6 inches wide, which grow up and over trellises that she and her husband have crafted.
Wood grows flowers thinking about when each will bloom. Her goal is to always have something in bloom spring through fall.
The Woods have a fair number of rocks and boulders on the property and Letha likes to plant flowers near the stones, which give off warmth.
"I use a lot of rocks," Wood said. "That tends to attract heat so it gives the flowers warmth."
"I will grow any type of flowers," Wood said. "I love flowers."
Carriage Shed Antiques and Two Ladies Garden Shed are located at 580 Castine Road in Orland. Hours are: 9 a.m. to 4:30 p.m. For more info, call 469-3354.