Schoodic campground expands visitors' experience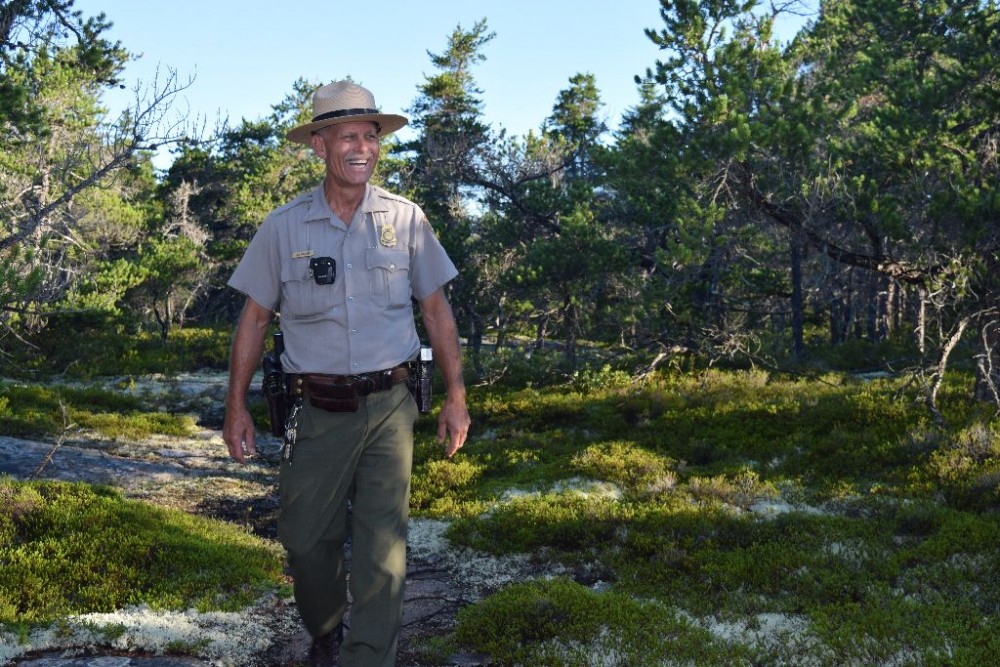 No matter what time of year, Acadia National Park's Schoodic District offers striking scenery whether snowcapped Cadillac Mountain against a gray, glittering sea or Petit Manan Light rising 119 feet into the sky to the East.
Even in storms, much like Thunder Hole in Acadia, Schoodic Point's sprawling pink granite ledges serve as a seat for local residents and visitors to marvel at nature's fury in the form of towering, white-foam waves.
In September, the experience of Schoodic greatly expanded with New Hampshire-based Lyme Timber LLC and a private family foundation's newly completed Schoodic Woods Campground and other recreational features. Gates opened officially on Sept. 1, enabling visitors and local residents to explore more extensively the peninsula's wild, inner beauty.
Early one summer morning, several weeks before the grand opening, veteran Schoodic District Ranger Bill Weidner showed the entrance to the new, 8.5-mile bicycle path that cuts across the peninsula linking East Schoodic Drive in the Gouldsboro village of Birch Harbor and the Moore Road on the point's western side near Winter Harbor.
"This is what people have been asking for since I got here. This is going to make their day," declared Weidner, who has served as the Schoodic District ranger and lived on the peninsula for 38 years. "People have never liked biking the road [Route 186] between Birch Harbor and Winter Harbor."
Straddling 130 acres, the Schoodic Woods Campground was designed by a Bar Harbor landscape architectural firm, Coplon Associates. The rustic, woodland complex offers 33 RV sites with water and power hook-ups, 50 car/tent camping sites with power hook-ups, nine hike-in sites and two group sites with a shared picnic shelter.
In addition, the campground encompasses a log-framed ranger's station, with a cathedral-style interior, which was designed by Fraser Associates Architects. Other features include a 100-seat amphitheater, picnic pavilion and four miles of hiking trails.
Schoodic Woods Campground sprang from a private party's 2011 acquisition of 1,600 acres abutting Acadia's Schoodic District. In 2013, the property owner gave a conservation easement over 1,400 acres to the U.S. government, enabling the National Park Service to operate and protect the campground as part of Acadia National Park.