Whimsical hide-and-seek grips seaport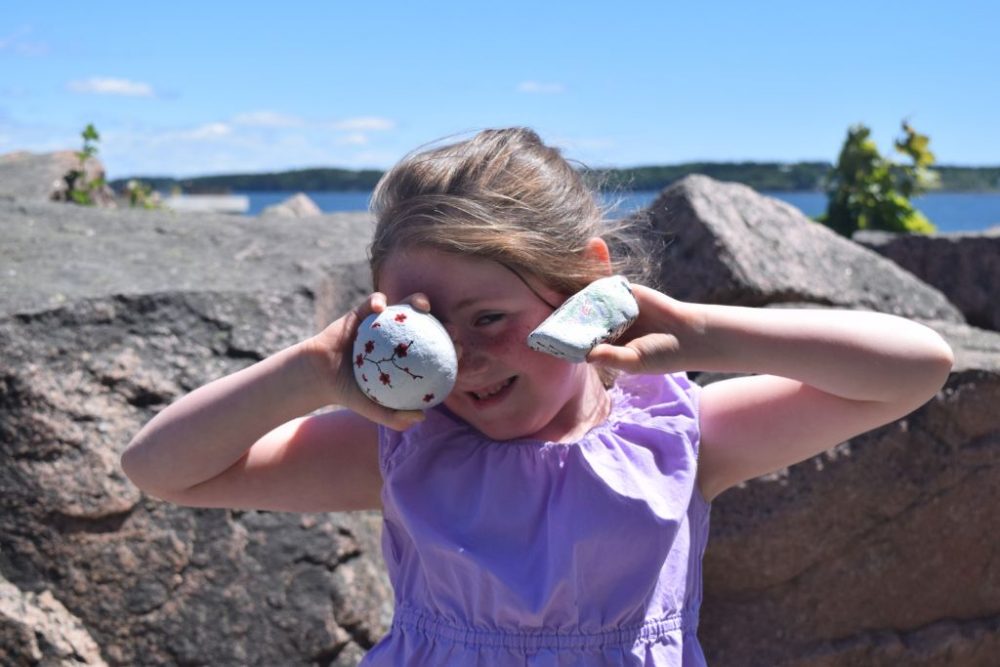 Don't blink or you might miss it.
It may be a tiny pop of color tucked under a bush or bears artistic lettering and balances precariously on a statue. Perhaps it's adorned with a few stickers and glitter and rests on a fire hydrant.
Welcome to Eastport, where a fever to paint and hunt for rocks has possessed townspeople and tourists for the second year in a row. Night and day, folks are out combing the easternmost U.S. city's downtown and beyond for these artful, uplifting creations.
As part of Eastport Rocks, which could be dubbed the Pokémon GO of yore, people of all ages have abandoned their cell phones and are scouring the deep-water port at all hours for the rocks and furtively rehiding those they find. Some carry sacks full of their finds.
Anyone can participate, but they must post a photo of their find on Facebook before rehiding it. Since the rock phenomenon began last summer, over 2,000 people have joined Eastport Rocks's Facebook group. To become a member, Just click "Join."
"We did it to bring families together," explained Eastporter Tobi Wuchter last year. She had recently moved back to town with her husband Glenn and wanted to do something "for the community."